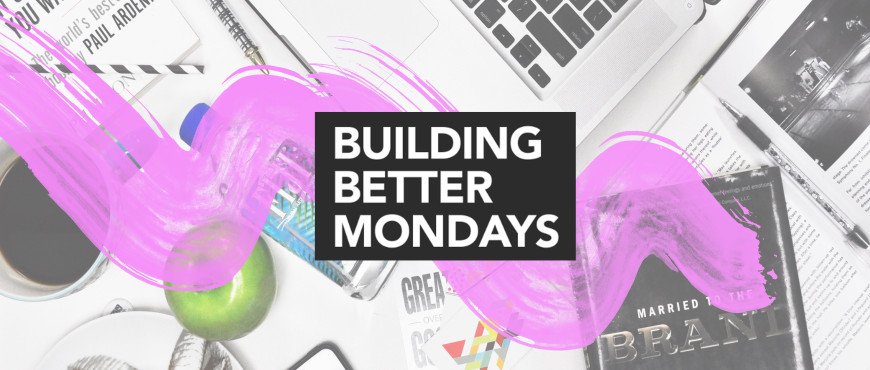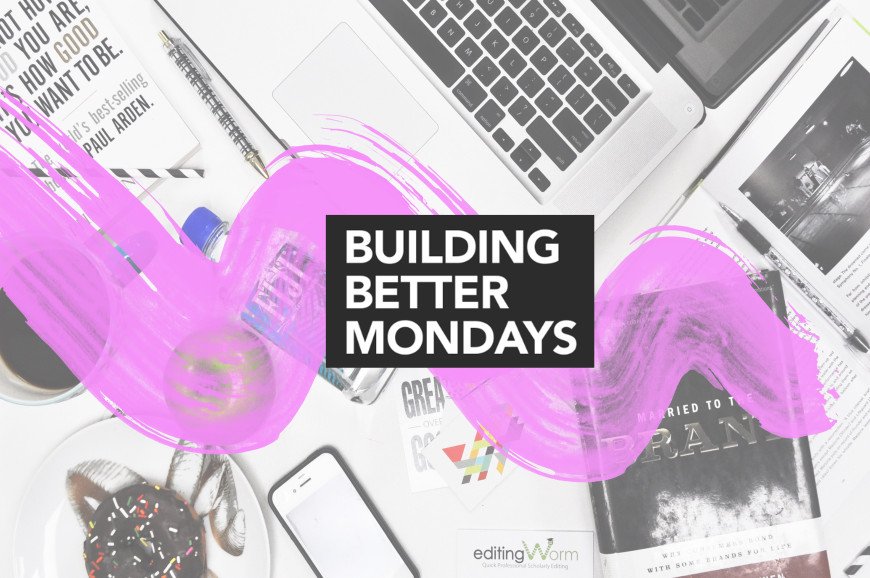 Monday doesn't have to translate to anxiety. Or tension. Or frustration. Or even boredom. We're not saying the 9-5 can't be great, but we are saying that greatness starts with YOU. Great Over Good | Pink Creative Studio | we are ROOT have joined forces to offer a series of workshop aimed at helping you Build Better Mondays.
As creatives who have flown the cubicle, we've already done the footwork: made the stupid branding mistakes, confronted the SEO disasters, and followed all the wrong people on Instagram. While we're in the middle of fixing some mistakes and we're still learning from others, we have luckily already mastered most of them. Building Better Mondays is our attempt to pass this valuable knowledge along to the rest of you out there who are struggling with many of the same issues. Our workshop series is designed to walk you through the basics of legality and brand luxuries (translation: the digital must-haves to brand and market your product). Even better, you'll gain the opportunity to make connections with fellow creatives – people who very well might launch your product into success.

 INSTRUCTORS
Amber Materna is a writer, editor, publicist and founder of the creative digital marketing firm we are ROOT.  She'll be teaching your Content course in the Summer Workshop Series.
Inspired by the ever-changing millennial culture, her work has been featured by Yahoo! Education, Lady Holiday, Better Living SoCal Network, Green Home Builder magazine, RivieraOrange County, and numerous other national and regional media platforms. Her client record includes major content monetization and PR firms specializing in architectural design, education and wellness, including NewGround Co. and Vantage Media.
2014 has truly been the year of open doors for Amber: she was recently named one of Yahoo!'s top contributors for 2013, and appointed as a member of the advisory board for 501(c)3 nonprofit UP (she'll be doing their PR, naturally).  She's constantly glued to her phone, but if there's ever a time you can't reach her she's probably trying to conquer a a yoga inversion or lost somewhere in the wilderness.
Kenia Gonzalez is founder + creative director behind Pink Creative Studio, an organization that specializes in brand development for Women Entrepreneurs & Small Creative Businesses. Her ideas and inspiration come from everything she's seen around the world; including vintage fashion, psychology, typography, international cultures – all things pretty and feminine, art-related and PINK, of course! Kenia has successfully launched and influenced numerous women looking to make the jump from free-time to full-time. She'll be leveraging her expertise in getting legal and branding as the primary instructor for the Building Better Monday workshop series.
Kenia is fluent in Spanish, Portuguese, French and English. Her diverse Spanish and Dominican background has influenced her fascination with other cultures. When not competing in triathlons or working on a new blog post, you can find her wandering museums or traveling the world; she's already visited 6 continents and countless cities.
Naadine Koi is the power-house behind Santa Ana's creative space, Great Over Good. After growing up on the East Coast and dabbling in different industries, including fashion design and visual merchandising, she finally made the fortuitous move to California. In the last seven years since arriving in southern California, Naadine has remained loyal to her dream of pursuing a career in the arts. Her background in Pinterest marketing and her successful social media presence makes her the perfect woman to teach people how to master the art of Getting Social.
While always maintaining strong ties to the fashion industry, Naadine ultimately settled on an endeavor that combines her love of creativity and people: curating. Thus, Great Over Good was born. As the owner and creative director of this unique creative space, she has spread her artistic wings, while encouraging others to do the same by organizing events and workshops for like-minded creatives.
06.23.14 // Business Basics I: Getting Legal
07.07.14 // Business Basics II: Building a Digital Presence
07.21.14 // The Psychology Behind Branding
08.04.14 // Does Content Really Matter? (Yes, It Does.)
#BuildingBetterMondays