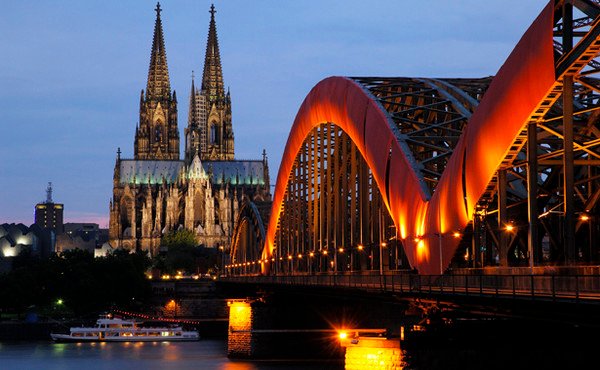 The Top Ten Cities for Creative Minds
As creative people we have the desire and the urgency to expand our limits and search for places and things that inspire us. We want need to be somewhere that allows us the liberty to free our inner artists. It's time to start living the life you've always wanted. Pack your bags kids! We're taking you around the world.  
1) Berlin, Germany.
If you're looking for a place where you're likely to succeed economically then you need to head to Berlin. It is an affordable place as employment opportunities are various and plentiful and it has a lower cost of living compared to most big cities. We could all use a little more cash flow and what better way to get paid than by doing something you love? Creative industries make up for an estimated 20% of Berlin's gross domestic product. A city that pays to have creative industries allows you to have a higher standard of living.
2) San Francisco, United States.
Located in the bay area, San Francisco is the place to go if you're a techy. It's known to most as the technological hub, boasting companies like Google, Mozilla, Twitter, and Pinterest. It's also a great place for start-ups. When you think of start-ups you think of San Francisco.  If you're ready to make your ideas go big and start your business, then it's time you pack your rain jacket and move to SF.
3) Barcelona, Spain.
Who doesn't want to move to Spain? Just the thought of it gets your creative ideas flowing. Barcelona is everything you need when it comes to location. Surrounded by the sea and mountains, it's basically eternal bliss. Not only does it have location but it's an amazing center for creativity. It is home to many great musicians and artists and a thriving fashion and industrial sector. Spain, known for its extremely cheap "rebajas," or sales, allows all you fashionistas out there to stay within a tight budget while still trending the greatest and latest fashions.
4) Dubai, United Arab Emirates.
Home to one of the tallest hotels in the entire world, Burj Al Arab, it is a location where great ideas can be made possible. It is known as the city with more money than it knows what to do with it, making it a great location if you are looking to expand your big ideas. If you're ready to take your ideas to greater heights, get on a plane to Dubai.
5) Tokyo, Japan.
Tokyo is the largest city in Japan as well as a thriving city of creativity. If you're looking for an anime paradise, then you need to go to the Akihabara center in Tokyo. It is the center of gaming and anime culture in Japan. This is also a great location if you consider yourself a techy since it's considered to be one of the greatest technological hubs in the world.
6) New York City, United States.
One of the most fast paced and competitive environments you could put yourself in. You really have to have a drive for success and competition to live in this city. It offers high rewards for great work, but it's a challenge to keep up with the pace and to stand out in the crowd. In this city you're one of many people who are trying to make a name for yourself. If you were born with that competitive drive and are looking to make a big name for yourself, this is the city for you!
7) Melbourne, Australia.
This is the city that exemplifies the ideal environment for your creative business to grow or to be a part of a successful team. This city has all sorts of juxtapositions such as its post-modern and Victorian design. If you are a social butterfly this is a great city for meeting new people.
8) London, England.
A perfect location for the arts, higher education, and fashion. Boasting an extremely diverse population, London is known as the cultural capital of the world. With an intelligent populace and various cultures calling London home, it is a great city to experience new and different arts and culture. A great location if you are easily inspired by rainy weather and fog.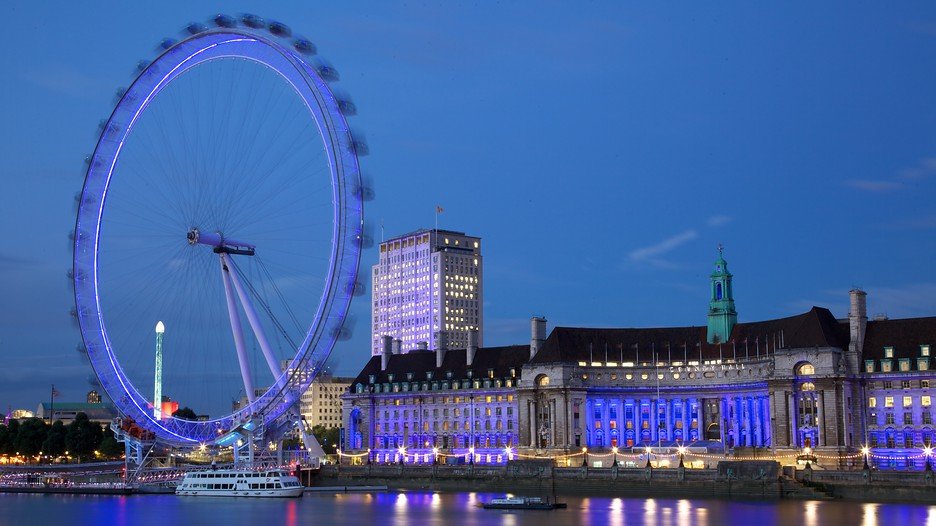 9) Vienna, Austria.
Everything you could ask for in a new city. It has history, culture, economy, environment, and everything else you need to be inspired. It's known as one of the most livable cities in the world, so you can't really go wrong.
10) Prague, Czech Republic.
If you're more of a historical buff or more appreciative of the classics then you need to Czech out Prague. See what I did there? This city has a myriad of theaters, museums, cinemas, galleries and numerous other historical exhibits. Prague is known for its famous cultural attractions that survived the destruction of 20th century Europe, making it an excellent location for those of you that can't get enough historical inspiration.