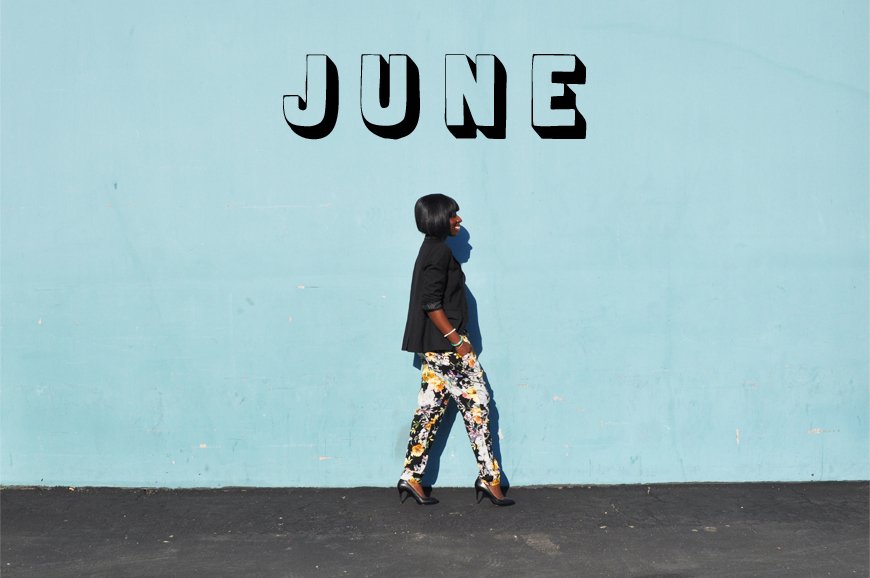 June came and went so fast! It was one of our busiest months so far, we did so many events, workshops and met so many great people. I'm really looking forward to what July will bring.
Currently I am…….
Working on a Pinterest seminar. Time to start sharing my passion. Whoohoo!
Wearing  jogger pants. They better not go out of style, I own a lot!
Watching the second season of Orange Is the New Black. How great is that show?
Eating Whole Food's dark chocolate sea salt covered cashews. Soooooooo good!
Excited about the launch of our sister company Creative R&R. New shit coming soon! You ready?
Needing a new laptop. My computer is on the fritz!!! But I can't be mad, I got my moneys worth like two years ago.
Did two interviews here & here. Almost famous? 
Reading…. Instagram captions? Does that count? I haven't had time to start any new books, but I hear #GIRLBOSS is a must. Have you read it yet? I feel like I'm the only who hasn't.
Proud my sister-in-law graduated from UCSD with her PhD. That chick is so awesome! She inspires me to keep going.
Happy my family came to visit from Virginia. Nothing better than having a home cooked meal.
Wanting to collaborate with more people and brands. Its time to step out of my comfort zone.
Listening to 90's R&B. Man, the 90's was the best!
Obsessed with every image by Margaret Zhang
Loving Stone_Cold_Fox's Spring 2014 campaign. This video is done just right, the narration is perfect. Watch it!
Grateful that my dreams are coming true. Sometimes I have stop and say to myself "This is exactly what  I wanted."